Welcome to the global website of His Eminence Kyabje Jangtse Choje Gosok Rinpoche
His Eminence Kyabje  Jangtse Choje Gosok Rinpoche is a Tibetan Lama of the Gelugpa School. He is former Abbot of the Gyumed Tantric Monastery and Sera Mey monastery.  He was appointed the Jangtse Choje (second-in-line to the Gaden Tripa – Supreme Head of the Gelukpa Order of Tibetan Buddhism) in August 2017.
第五世果硕仁波切尊者是西藏佛教格鲁派转世大成就者,是三大寺拉然巴格西(相当于显宗佛学博士)、下密院阿然巴格西(密宗佛学博士) 、下密院卸任方丈堪布(1988-1991)及色拉麦学院卸任住持(1992-1996)。仁波切是格鲁派的领导者甘丹赤巴(至尊宗喀巴大师法座继承者)候任者之一。西元2017年8月9日仁波切获尊者第十四世法王授命为新任蒋哲曲杰,是代表贾曹杰尊者法座的继承者。
仁波切传承清净,学识渊博,悲心广大,不辞辛劳至世界各地弘扬佛法(包括亚洲、欧洲、非洲及北美洲),领受仁波切的佛法甘露者,不计其数。
༄༅། །༧སྐྱབས་རྗེ་སྒོ་སོག་རྡོ་རྗེ་འཆང་ཆེན་པོ་རྗེ་བཙུན་ངག་དབང་གསུང་རབ་བསྟན་འཛིན་དགེ་ལེགས་རྒྱ་མཚོ་འདི་ཉིད་བོད་གངས་ལྗོངས་ཀྱི་བླ་མ་ཆེ་ཁག་དང་གདན་སར་གཞུང་ཆེན་ཡོངས་ལ་སློབ་གཉེར་རྩེར་སོན་གྱི་ལྷག་རམས་པ། རྒྱུད་སྨད་དང་སེར་སྨད་མཁན་ཟུར། ད་ལྟར་འཛམ་གླིང་གང་སར་ཆོས་འཁོར་སྐོར་བཞིན་མཆིས་སོ། །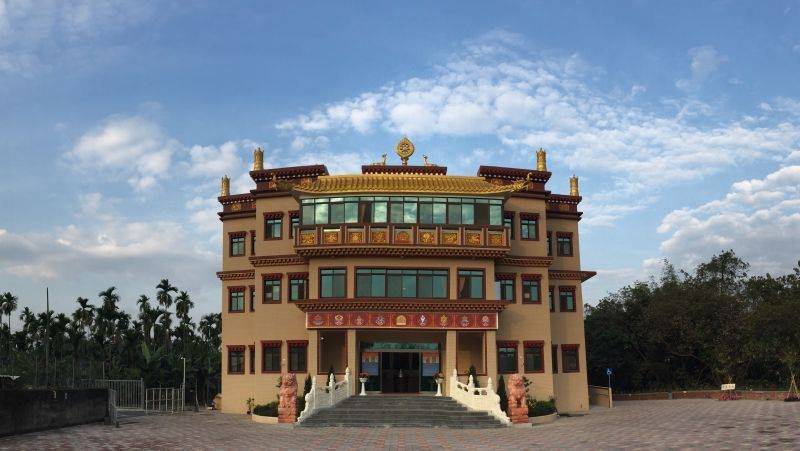 December 31st 2017 9:00 am – 12:00 pm   Grand Opening Ceremony and Celebration Performance 12:00 pm – 1:00 pm   Lunch 1:30 pm – 3:30 pm   Academic discussion on Chinese and Tibetan Buddhism
Read More »
2017年9月18日,格魯派三大法座——甘丹赤巴、夏孜曲傑、蔣孜曲傑齊聚吉祥哲蚌寺果莽扎倉,扎倉全體僧眾並為三位法座舉辦長壽法會,祈願格魯聖教莊嚴、妙音怙主三父子法位紹承者法體康泰,紹隆佛種,續佛慧命,令正法永住,法輪常轉,廣利眾生。
Read More »
Copyright © 2019 Kyabje Gosok Rinpoche 果碩仁波切 果硕仁波切.  
We wish to thank everyone who has made important contributions to this website: Kyabje Gosok Rinpoche, Chancellor Gelek Phuntsok, Rev. DaoHong, Geshe Tenzin Dorjee, Geshe Lobsang Gawa, Prof. Sonam Wanggyal.  Other contributors:  Terence Lui, Katie Chen, Michael Wong, Jack Xu.